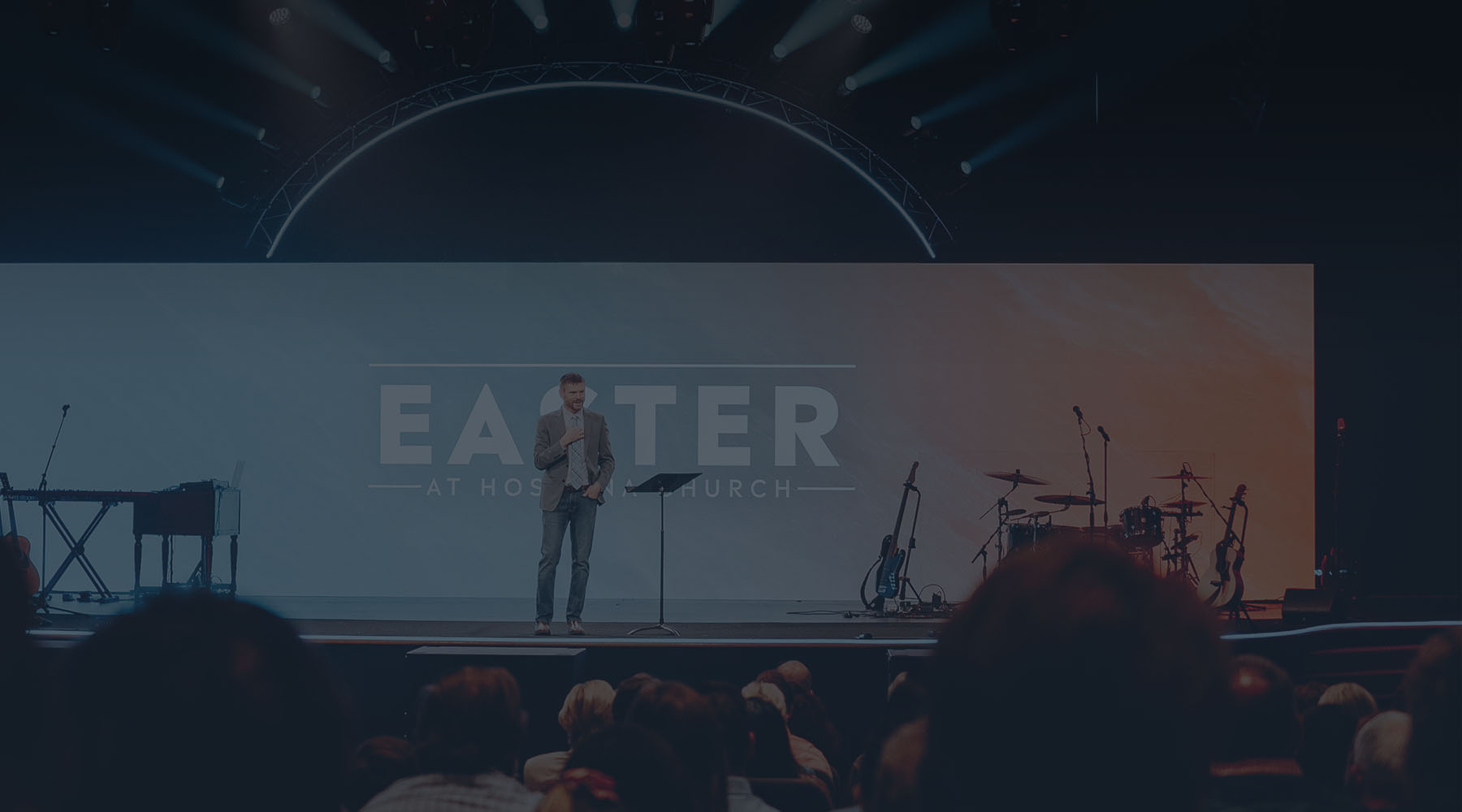 Ryan Alexander, Lead Pastor
Hi there! I'm honored and thrilled that you are taking the time to get to know Hosanna Church through our website. To that end, here's a little bit about me...
As a scrawny kid growing up in a small mill-town on the west coast, I had a lot of dreams. I can assure you that being a pastor wasn't one of them - nor was living in the heart of the midwest!
But God got ahold of me.
It took reaching a low place in my life, to the point where I couldn't get up on my own. And yet, that's where my life story shifted in seismic fashion. At 20-years-old I woke up to God's real and relentless love for me in Jesus. Saying "yes" to His outstretched hand was the best decision I ever made. It changed my life (and my career trajectory) forever.
Nothing gets me up in the morning like the thought of more people waking up to God's transforming love for them in Jesus. Some of those people already go to our church. Some of them don't yet. I long for Hosanna Church to become everything God has created us to be so that His irresistible love can reach and empower those very people. People like me. Maybe like you.
This is why I have devoted my life and leadership to fulfilling Hosanna Church's Mission Statement and Vision Statement. The more people - and our church - look like Jesus, the more people living in our communities will be lifted by the unshakable hope of Jesus Christ and hear His life-giving heartbeat for them. And our world will never be the same.
I want to personally and wholeheartedly invite you into this vision - God's big dream for Hosanna Church.
On the home front, I am exceedingly blessed to be married to a bright, beautiful woman named Jennifer. We are partners in life and ministry. Together we are raising 3 awesome (and very noisy) young men. We prioritize spending time with each other as a couple and family. And we love living life together. We are very grateful to be doing so in the great state of Minnesota!
It won't take you long to discover that I am an avid sports fan with a lasting affinity for teams from the Pacific Northwest, where I grew up. That said, I have also joined the hearty, steadfast throng of Minnesota fans who, without skipping a beat, can say: "There's always next year…"
Nothing stimulates my mind and cleanses my soul like a good, long run. I take that back. As an introvert, a day alone at a cabin is even more renewing. Solitude with God is highly restorative for me.
Above all, I love Jesus. He saved my soul, and keeps on freeing me from myself day after day.
And, as a church, we would love the opportunity to meet you and introduce you to Jesus - the head of our church, who's calling you deeper into His love and purpose for you.
Peace,
Ryan Alexander, Lead Pastor