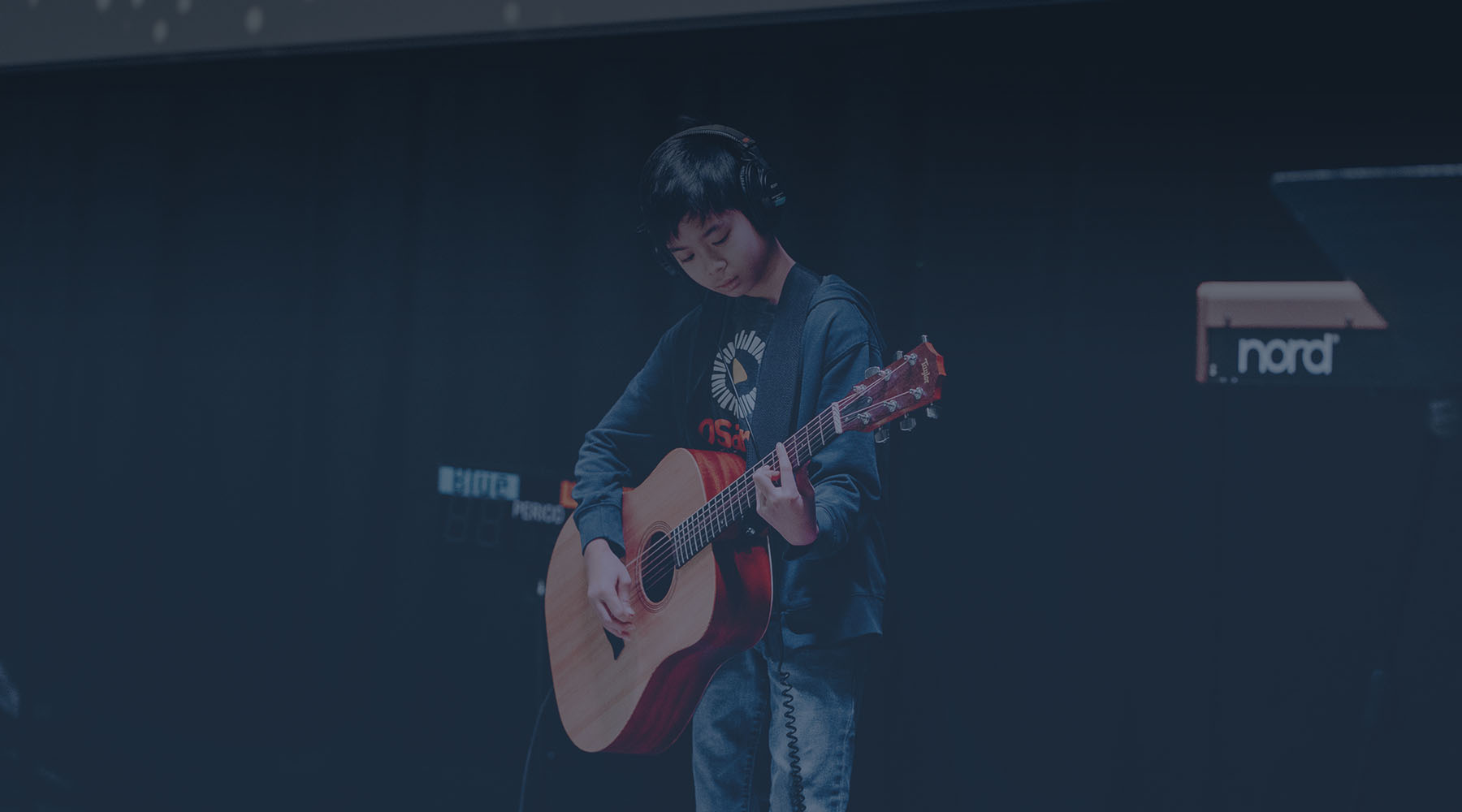 Music Academy Programs
Hosanna Music Academy offers three private 30-minute lessons per month in guitar, bass guitar, drums, piano/keyboard and voice. Our unique curriculum includes traditional and contemporary approaches with online practice resources to supplement lessons. We offer online/virtual lessons or in-person lessons. A bonus band experience is offered once per semester to learn how to play with others in a band setting.
After a student reaches a certain proficiency, they may audition for an available position on a Hosanna Church Worship Team. The Academy invests in these students who serve on a regular basis with continued development by offering discounted tuition.
Program overview:
Three 30-minute individual lessons per month. (

built-in flexibility

)

Year-round Lessons in Guitar, Bass Guitar, Drums, Piano / Keyboard, and Voice

Students in grade 3-Adult.

(Vocal students should be teen-aged or older)

Tuition: $90 per month payable online at registration. Option to pay per semester or monthly.

Professional teachers that serve in Hosanna worship services.

Supplemental online access to music charts, recordings and tutorials.

Unique curriculum with traditional and contemporary approaches, skill challenges and bonus Band Nights.

Opportunity to play and learn in a band setting, be mentored, and audition for a worship team position as they are available.
Contact Amy Hotchkiss, Music Arts Administrator, at with questions.