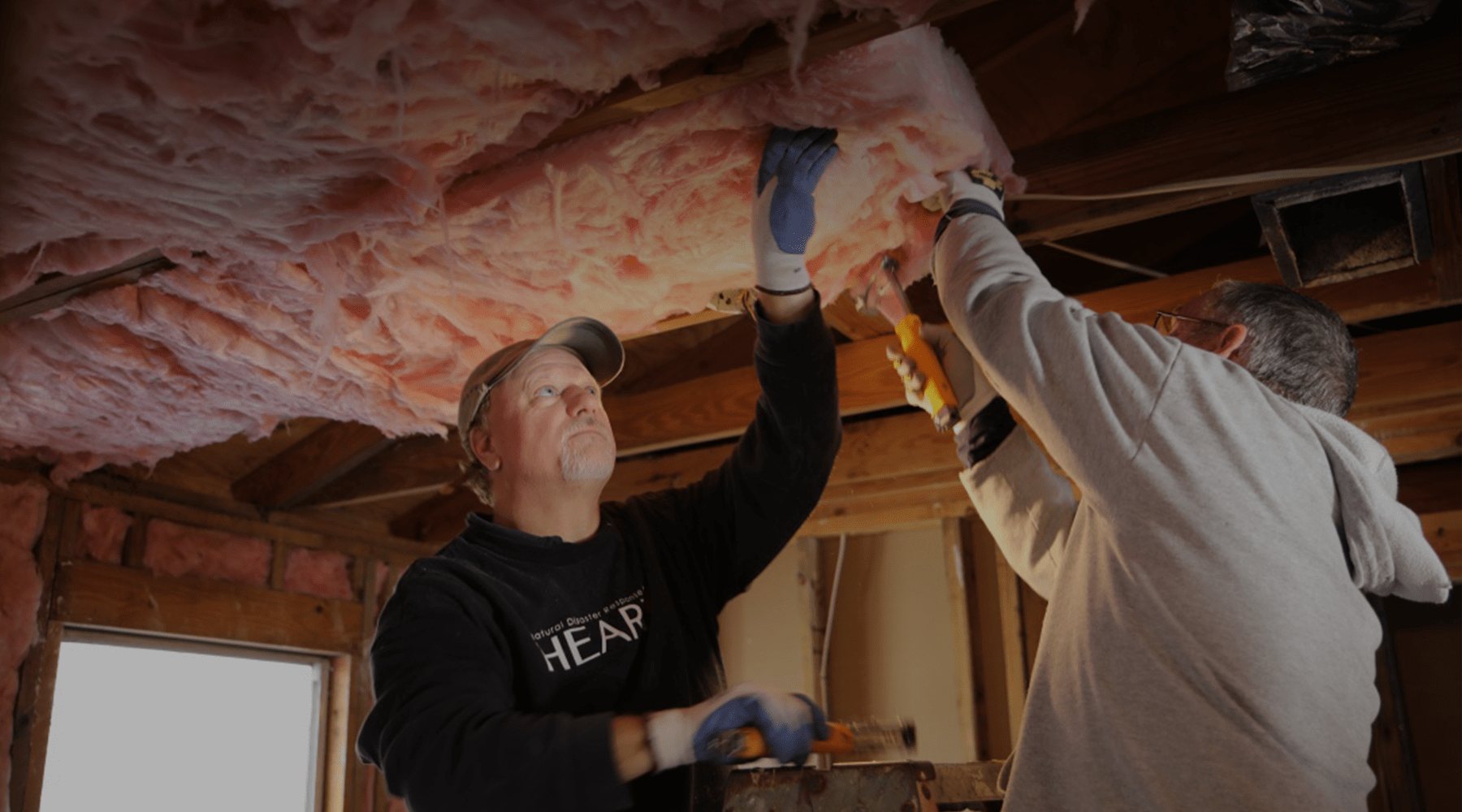 Volunteer Opportunities
HEART is a ministry
established by Hosanna Church that partners with businesses, ministries, and government agencies to assist individuals, families, and communities locally and nationally in times of difficulty and crisis.
Click here
to check-out a local news story and see what it's like to volunteer in the HEART warehouse.
SERVING OPPORTUNITIES
Administrative
Detail orientated individuals are needed to assist with data entry, scheduling projects, volunteer sign-ups, light bookkeeping, compliance data, setting pricing for items distributed to other nonprofits, etc. Learn more.
Community Giveaways
HEART opens the warehouse for members of the community who are in need. Bless our guests by assisting them while they gather needed items, help with set up and clean up, or be on the prayer team. Sign up
Construction
A small dedicated group of skilled tradespeople and unskilled volunteers who have a passion to help people who don't have the financial means to repair their homes (local widows, single moms, people experiencing chronic illness, or who are in financial distress). Sign up
Customer Service
Friendly people needed to assist customers at Heartland Outlet, our discount store that helps to fund HEART. Sign up
Drivers & Helpers
Assist the Donations Team with pickups from local businesses. Sign up
Special Events
Share God's love through serving food, visiting, games, and more. Family-friendly! Sign up
Warehouse
Organize and prepare donated materials for shipment to natural disaster areas or local home repairs. Help is also needed to repair donated items that have been damaged. Sign up
Bike Repairs

-

Urgent Need

- We have many new donated bikes that need minor repairs before they can be given to children in need.

Furniture Repair

: Make repairs to new donated furniture before we give it away.
More opportunities
If the above opportunities don't work or you would like information about additional teams such as Corporate Partnership Development, Fountains Ministry, Mobile Home Park Ministry, & Prayer, visit our New Interest Sign Up.

A discount outlet store that helps to fund HEART, specializing in flooring, bathroom fixtures (toilets, bathtubs, vanities) and more! Located at 1694 Vierling Drive E, Shakopee (in the back of Hosanna Shakopee). Visit the Heartland Outlet Facebook page for store hours and more details.
Friendly volunteers are needed to help with assisting customers, loading and unloading materials, and more!
Sign up
HEART Donations
At Hosanna, we teach Biblical tithing, which we believe means that we are to give our first 10% or more (our "first fruits") to our local church's overall ministry. Giving to HEART, which is a ministry of Hosanna, is an opportunity for you to give "above and beyond" your tithe to Hosanna or whichever church you call home. We are grateful for your faithful and generous giving--you are making a lasting impact!
Impact Trips
Due to the impact of the Coronavirus we have cancelled all Impact Trips through the summer. We are continually monitoring the situation and details for future trips will be posted as they are available.
Mission Statement
HEART is a ministry of Hosanna Church that demonstrates God's love by serving communities in need.
Vision Statement
HEART is a Jesus-centered ministry operating through a network of churches, ministries, and businesses to build relationships in the community. We are a locally and nationally known Kingdom Distribution Center providing building resources, housewares, food, and prayer to rebuild hearts and homes.
Core Values
Holy Spirit dependence
Building strong relationships (within team, partners, communities)
Bringing Jesus to the forefront
Operating at a high level of trust and integrity
Key Bible Verse: He comforts us in all our troubles so that we can comfort others. When they are troubled, we will be able to give them the same comfort God has given us. 2 Corinthians 1:4 (NLT)
Cultural Strengths
Kingdom-minded
In it for the long haul
Love like Jesus
Prayer is foundational
Relationally driven
Giving without expectation
Going to the need-and getting volunteers out of the church
Contact the HEART team at or 612.656.9522 with questions.
Pray
Prayer changes things, bringing comfort to those in difficult situations and healing the broken hearted. Join HEART in praying for struggling families trying to rebuild their lives, and for the children who have lost their toys and homes in the wake of natural disasters. Please pray for comfort and peace over their families and communities.