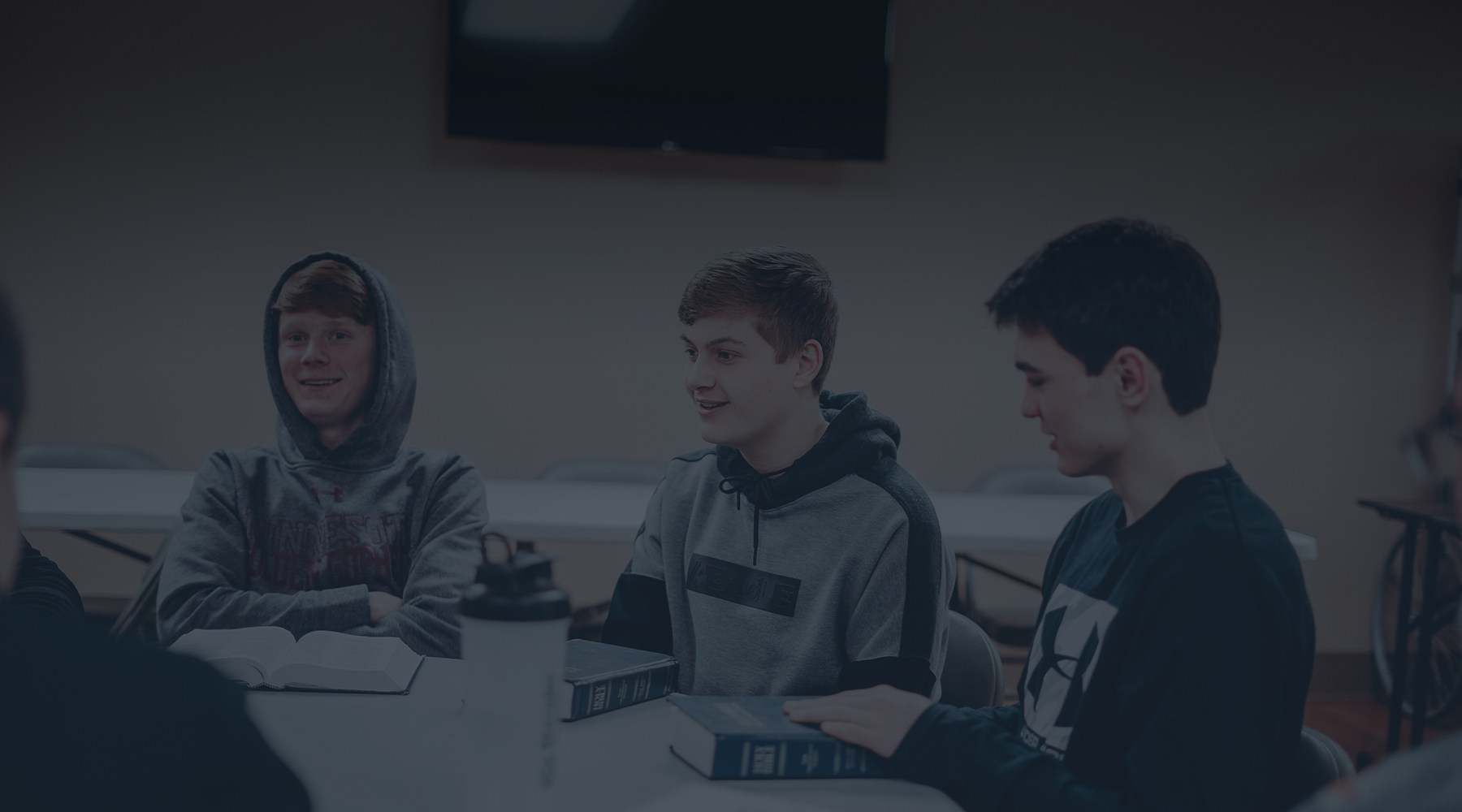 Middle School Ministry (6-8th grade)
Summer 2021
Summer 2021 Service Opportunities
July 26-29 we have opportunities for all students 6-12th grade to serve with us. Please sign up beforehand so we have enough seats on busses, and work to do at each site. It's going to be an incredible week, whether you can serve with us for one day or multiple - don't miss it!
Register for a 2021-2022 Small Group
Small groups are a great way for students to embrace their faith throughout Middle School. Registering helps us get students into small groups that will be the best for them, as we get students into groups of a similar grade, gender and school.
Curriculum
If you would like to view past or current sermon recordings from Student Ministries, please visit Vimeo or email with what you are looking for.
We will challenge students to embrace the faith and make it their own by covering relevant topics and key pieces of what it looks like to be a follower of Jesus today. Teaching topics include: the radical life of Jesus, his death and resurrection, our identity in Christ, sharing our faith, serving others, the Bible, prayer, worship, and the Holy Spirit.
Key Mile Markers on a student's journey towards Embracing the Faith include:
7th and 8th Grade Retreats

Confirmation

Small Groups

Transition to 6th Grade
Confirmation
Confirmation at Hosanna Church is a chance for students to publicly acknowledge faith in Jesus Christ and make their faith their own. Confirmation is not the "end" of one's faith journey, nor is it equivalent to salvation. Confirmation students affirm they are on a personal journey to know Christ more. Participation in Confirmation is an optional part of our Middle School Ministry. Regardless of the choice to go through confirmation, all 8th-grade students will transition to the High School Ministry as a small group in the spring.
What is the Confirmation Process?
The Confirmation process ideally begins in 6th grade in the Middle School Ministry (MSM), though students may join as late as their 8th-grade year. Throughout a student's time in Middle School Ministry, they will have opportunities to embrace core elements of their faith during weekly worship, messages, and small group discussions. Weekly programming and the annual retreat serve as building blocks for students in preparation for Confirmation. Once a student reaches 8th grade and completes their Confirmation requirements, they will have several opportunities to discuss their choice with the Middle School Coordinator, their small group, and their Small Group Leader(s). Whether a student chooses to confirm their faith or not, 8th grade students transition into the High School Ministry (HSM) from April-May to give students a preview of HSM and what living the faith looks like.
Students in grades 9-12 that are interested in participating in Confirmation, please contact your Campus Student Ministries Coordinator to get more information!
Confirmation Requirements:
Consistent and active participation in MSM or HSM

Participation in at least one Middle School or High School Retreat

Completion of a written Faith Statement

Faith Statement Meeting with Small Group Leader(s)
Students in grades 9-12 that are interested in participating in Confirmation, please contact your Campus Student Ministries Coordinator to get more information!
2022 Middle School Retreats
Retreats are an amazing way for students to get connected to each other, learn more about Jesus and have a blast. We do two retreats (one for boys groups and one for girls groups) each year which are a highlight for both students and small group leaders. Be on the lookout for information regarding these retreats for 2021-2022 school year!