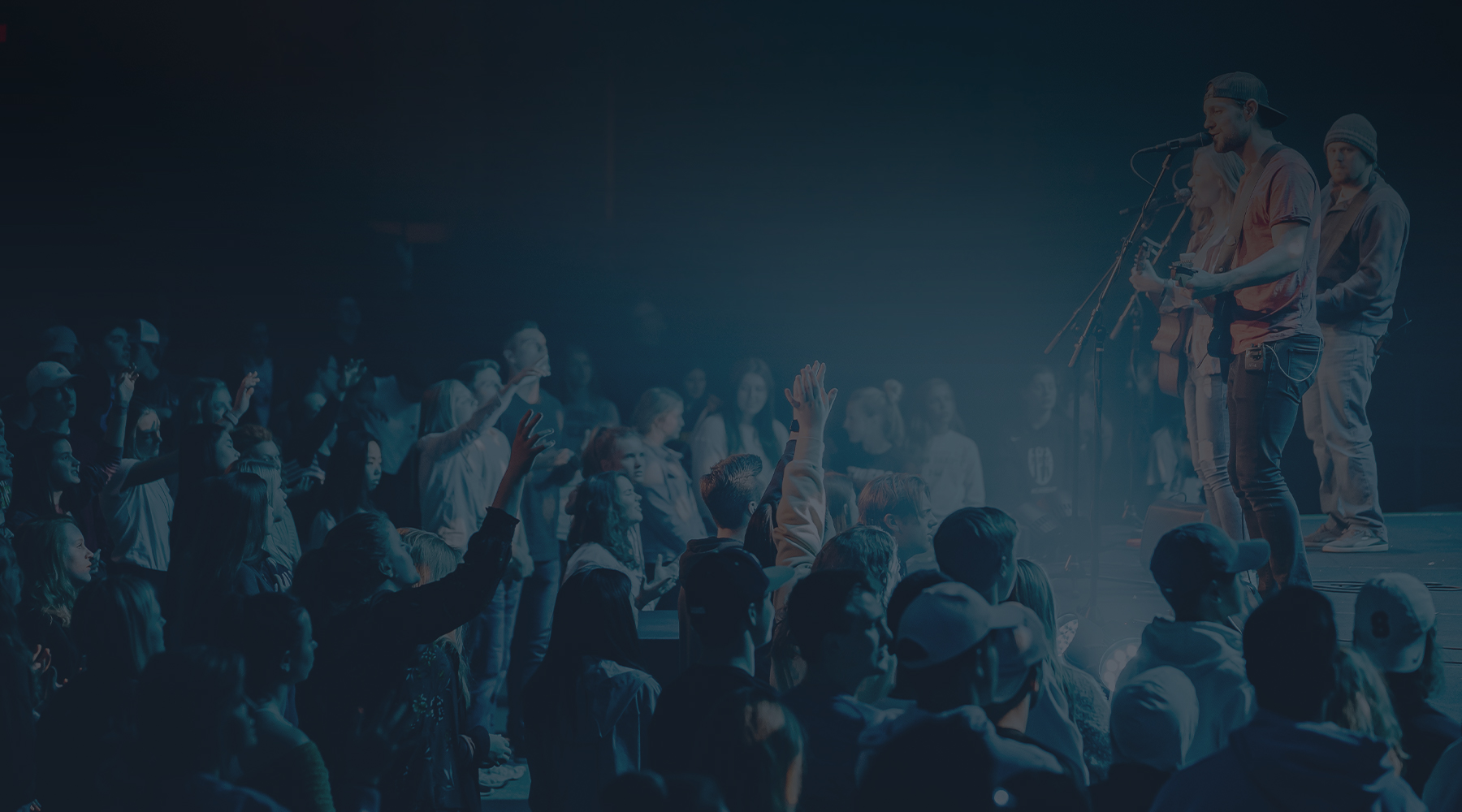 High School Ministry (9-12th grade)
Beginning September 23, Middle School and High School Ministries will be continuing our In-Person
Services that all students are invited to attend.
We will do our best to provide a safe environment that's fun and full of Jesus! For families that would
prefer to view online, services will be streamed live and can also be accessed and viewed later on-demand on our youtube channel at your convenience. We will also be continuing small groups to help young people embrace and live their faith in a group of their peers and led by an adult leader. Initially, those groups will take place outside our buildings - in green spaces, parking lots, in homes, (with background checked adults present) other places in the community, or digitally.
Please click here for High School, and here for Middle School to register for the upcoming year - registering will give us an idea of who is planning on joining us whether in person, online or unsure
. Our team and volunteers are so excited
help every student embrace and live their faith this fall
and beyond - let us know if you have any questions.
______
During Hosanna Church's Wednesday High School Ministry, students experience engaging worship, dynamic, Jesus-centered teaching, prayer ministry, serving opportunities, and interactive small groups.
Our first night of programming will be Wednesday, September 23, 2020, either online or together in person. Please look for email communications from Student Ministries throughout the summer.
Register
Register for 2020-2021 High School Ministry by clicking on your campus.
Email with any questions.
Curriculum
We challenge students to live their faith so that Jesus' hope and the heartbeat becomes evident in every area of their life. In the High School Ministry, we teach students how to practically live out their faith in a way that reflects Jesus and His love for all people. We believe that God is looking for partners to join in His redemption of all of Creation. Our teachings are focused on developing young men and women who find their identity in Jesus, are empowered through the Holy Spirit and are passionate about making an impact in our world.
If you would like to view past or current sermon recordings from Student Ministries, please visit Vimeo or email with what you are looking for.
Small Groups
Small Groups are the heart of the High School Ministry and consist of 8–10 students of the same gender and two Leaders. Small groups create a safe place for students to discuss questions about God while encouraging each other in their daily walks with Jesus. To allow for the rapid growth Youth Ministries is experiencing, when groups reach 10 students, sub-groups will be formed for small group discussion time. In this way, students can enjoy being part of their larger group but continue to invite friends and have more opportunities for meaningful small group discussions.
Impact Trips
We have 2021 Impact Trips coming. Sign-ups begin on November 19. These trips are an incredible way for students to grow in their faith in Jesus by living out their faith amongst a group of peers, leaders and people they meet along the way.
Click HERE for more info on the trips - and then email a specific trip leader (information on sheet above) if you want more detailed information.
Click HERE to apply for any of the 2021 Impact Trips!
Retreats
After a season that has felt unlike any other, we're excited to be hosting a 2021 HSM retreat unlike any other. It will take place Friday evening March 12 and Saturday, March 13. During these times we will have tons of fun with your friends and leaders, to worship together and have small groups. We'll also spend time in large groups and just hanging out, being together. This weekend will help us all to grow together and give practical tools and help on how we can continue to create deep and lasting friendships beyond just this weekend. As always, we'll find our example and our strength to do this through the hope that lies only in Jesus!
It will be a refreshing, joyful time that we are so excited to spend with you - whether you are joining us online or in person, you will be greatly blessed by being a part of what God is doing this year.
Student Leadership
We are passionate about providing our students with discipleship opportunities where they can come alongside younger students while growing in their own leadership ability and spiritual lives. We invite students in grades 9–12 to serve as Student Leaders in middle school small groups.
To apply as a student leader at Lakeville, click below.
To apply as a student leader at Shakopee, click below.
For more information, email .
Guests
Guests are always welcome. If your guest is interested, the staff will encourage them to register to be officially placed in a small group. Small groups are central to the High School Ministry experience, and new students are able to join a small group anytime throughout the year.
Give
Registering yourself or your student for Hosanna Student Ministries is 100% free to you. If you would like to make a donation to Hosanna's General Fund, which supports all ministries, please click the button below. Your donation is tax deductible and will be included on your Hosanna giving statement.