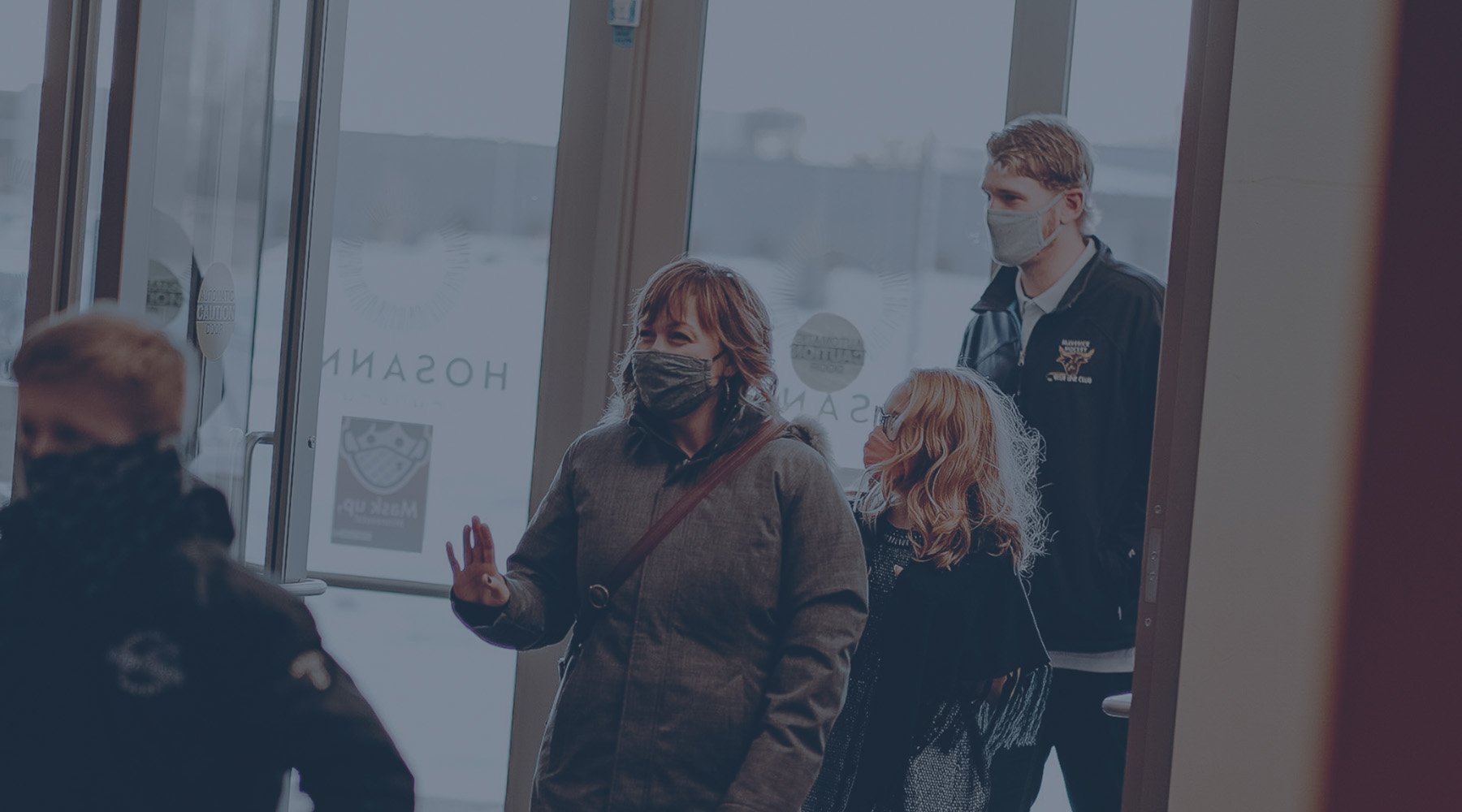 Hi, Church! Thank you for faithfully walking through this journey of COVID-19 together. We have been taking it one step at a time in our re-entry process. With that said, beginning February 1, we are entering the next phase in our reopening plan: you will NO longer need to register to attend weekend worship and you do not need to register your children to attend Children's Ministry. Again, this will begin the week of February 1.
This phase still asks all of us to be responsible by wearing a mask, social distancing and staying home if you have compromised health. See below for more information in our FAQ.
How does social distancing work?
Every other row will be blocked off for social distancing. Please sit in designated areas only and maintain 3 seats apart from the next family in a row.
Are masks required?
Yes. For the safety and health of all we are requiring everyone to wear masks. Children under the age of 2 do not need to wear a mask.
Will child care or children's programming be provided?
Yes, children's programming is currently available for children 6 weeks to 5th grade.
What are your cleaning procedures and what does "Limited Building Access" mean?
Following every worship service, our cleaning teams will be sanitizing all areas of the building in preparation for the next worship service. There will also be limited building access. The parent's room and nursing rooms are unavailable.
Where should I park and what door should I go in?
For all campuses please park by and enter through the main entrance door. We ask that you do not arrive any earlier than 15 minutes prior to the start of your worship service.
What should I bring the morning of worship service?
You will need to have a mask and you may want to bring a bible, pen, paper, etc. as we will not be passing these items out to continue to limit touch points.
What are you doing to stay safe during this time?
All services will be as touchless as possible and all high-volume areas will be thoroughly sanitized between services.

To minimize touch points;

We will not be passing out programs, bibles, or pens.

Offering baskets will not be passed. We encourage you to

give online

, but if you want to give during worship there will be non-contact offering kiosks at building entrance and exit spaces.

No water fountains will be open.

We also plan to have dedicated entry and exit points, defined traffic patterns, ongoing sanitization in all areas and an adjustable seating plan to accommodate social distancing.

There are posted signs reminding of proper hygiene practices and to join us online if you have experienced symptoms or are at risk of COVID-19

Additional hand sanitizing stations will be placed throughout the building.

No outside food or beverages will be permitted.
What steps can I take to stay safe?
Continue joining us online for Church@Home if you're not ready to come back, if you're sick, have been exposed to the virus, or are in the high-risk category (65+ or have a pre-existing condition). If you have had COVID-19 symptoms in the last 14 days, have been near someone who does or is in contact with people who are more susceptible to contracting an illness, please continue to watch online.

Practice good hygiene: cover coughs and sneezes, wash hands often, wear masks.

Maintain a distance of six or more feet between yourself and others.
What about those who are considered more vulnerable or caring for those who are?
If you're vulnerable for any reason we encourage you to stay home. If you have any symptoms of sickness or have been around anyone who has shown symptoms, please remain home from Hosanna buildings for at least 14 days.
If you have traveled to a "hot spot" please consider quarantining yourself for at least 14 days.
_____

LAKEVILLE For information regarding traffic flow at the Lakeville Campus click the link HERE.

NORTHFIELD For information regarding traffic flow at the Northfield Campus click the link HERE.

ROSEMOUNT For information regarding traffic flow at the Rosemount Campus click the link HERE.

SHAKOPEE For information regarding traffic flow at the Shakopee Campus click the link HERE.