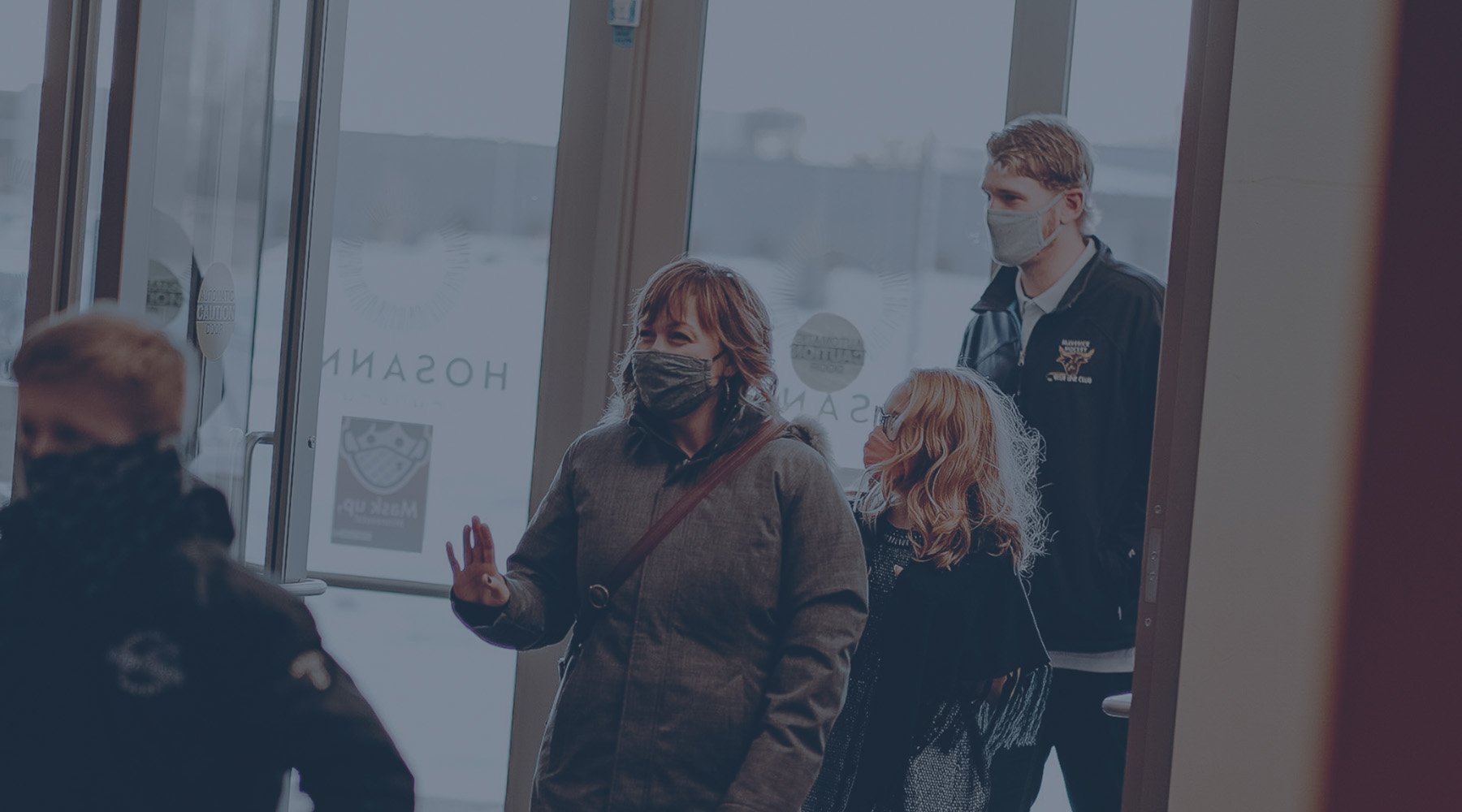 We realize that current conversations around masks are charged and often divisive. Hosanna's leadership will continue to prayerfully discern God's will for Hosanna as we stand in the radical middle. We are going to rise above the rhetoric and take the following steps for now:
Our staff will begin wearing masks this weekend for all ministry programming, regardless of vaccination status.
Volunteers will be encouraged to prayerfully consider joining the staff in wearing masks, although they will not be required to do so at this time.
FAQ
Are masks required for Hosanna Attendees or Volunteers?
No. At this time, we are not requiring attendees or volunteers to wear masks. We will continue to closely monitor transmission rates and trends in our area, which could lead to eventual changes in our COVID protocol one way or the other.
Why are Hosanna Staff wearing masks?
In order to continue church as normal, we cannot afford the disruption that any unnecessary exposure and resulting quarantines would bring to our staff.

We also want to begin appropriately recognizing the rising delta variant spike in our area in a measured, faithful way and humbly create a comfortable environment for those who come wearing masks.

Lastly, and most importantly, we believe wearing masks as a staff at this time expresses and models the selfless sacrifice and compassion of Jesus for those who may be more medically, emotionally, or financially vulnerable, and it honors the perspectives and concerns of many people outside the Christian faith, the very people the Church exists for in the first place.

Due to current trends with the delta variant and for the aforementioned reasons, we are recommending that all attendees prayerfully consider joining our staff in wearing masks. We also ask that you employ wisdom, caution, and compassion when it comes to any signs of illness and/or exposure by staying home.
What else are you doing to stay safe during this time?
All services will be as touchless as possible.

To minimize touchpoints;

We will not be passing out programs, bibles, or pens.

Offering baskets will not be passed. We encourage you to

give online. If you would like to give during worship, there are secure, non-contact boxes for your tithes and offerings located in the common spaces at each campus.
No water fountains will be open.
What steps can I take to stay safe?
Continue joining us online for Church@Home if you're not ready to come back, if you're sick, have been exposed to the virus, or are in the high-risk category (65+ or have a pre-existing condition). If you have had COVID-19 symptoms in the last 14 days, have been near someone who does or is in contact with people who are more susceptible to contracting an illness, please continue to watch online.

Practice good hygiene: cover coughs and sneezes, wash hands often.