At Hosanna Church, we aspire to look more like Jesus
through our irresistible love, generosity and unity.
Why Do We Give?
Every time Hosanna Church receives your tithes and offerings, you fulfill our mission to walk humbly with God, boldly declaring the Good News of Jesus. Your financial generosity allows us to share the Good News among our community, in ministry with you and with our partners across our city and globe.
Where Does My Tithe Go?
Your financial generosity is a tangible way to worship God. It declares that He is first in your life and your heart is open to His plans.
When Hosanna receives your tithes, your financial generosity supports the operations of Hosanna, all our ministries, maintenance and operation of our buildings, staff compensation, expansion efforts, and our local and global partners.
Your financial generosity supports several ministries at Hosanna Church.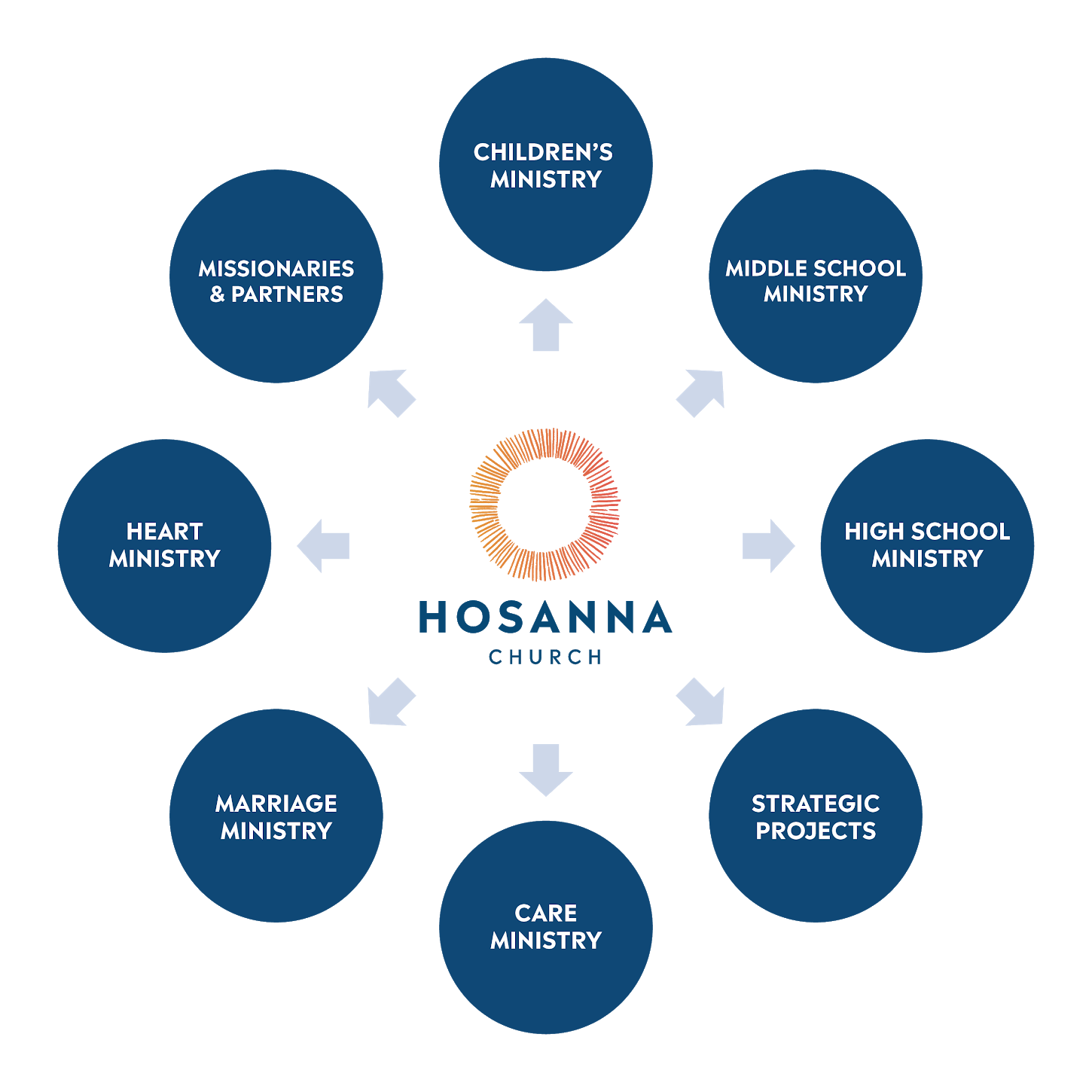 Ways to Give
Online
You can easily set up recurring, online giving through our secure online giving site.
Mobile
To give right from your mobile device, text "HOSANNACHURCH" to 77977. You will receive a link back to your mobile device. Follow the directions to allow direct giving.
Cash
If you prefer to give cash/check, you can mail your tithes and offerings by designating your campus on the memo line and mail to:

Additional Ways to Give
Non-Cash Giving
For gifts of publicly-traded securities (stocks/bonds/mutual funds), we advise a conversation with your tax advisor. To give, complete a gift of stock or gift of mutual funds form to finalize your gift.
Real estate and vehicles may be donated to the church. Please be sure to consult IRS requirements for these types of gifts.
For gifts of other tangible assets such as jewelry, antiques, or collectibles, the items will need to be sold first and the proceeds donated.
For questions about any non-cash giving, contact Stacey Peterson, Director of Accounting, 952.898.9122.
Thrivent Choice Dollars
Are you a member of Thrivent Financial? You can recommend that Thrivent distribute some of its Choice Dollars (charitable outreach funds) to Hosanna Church by clicking here.
Questions can be directed to Christine Engman, Hosanna Local & National Impact Coordinator.
Questions?
Questions? Please email/call Stacey Peterson, Director of Accounting, 952.898.9122.