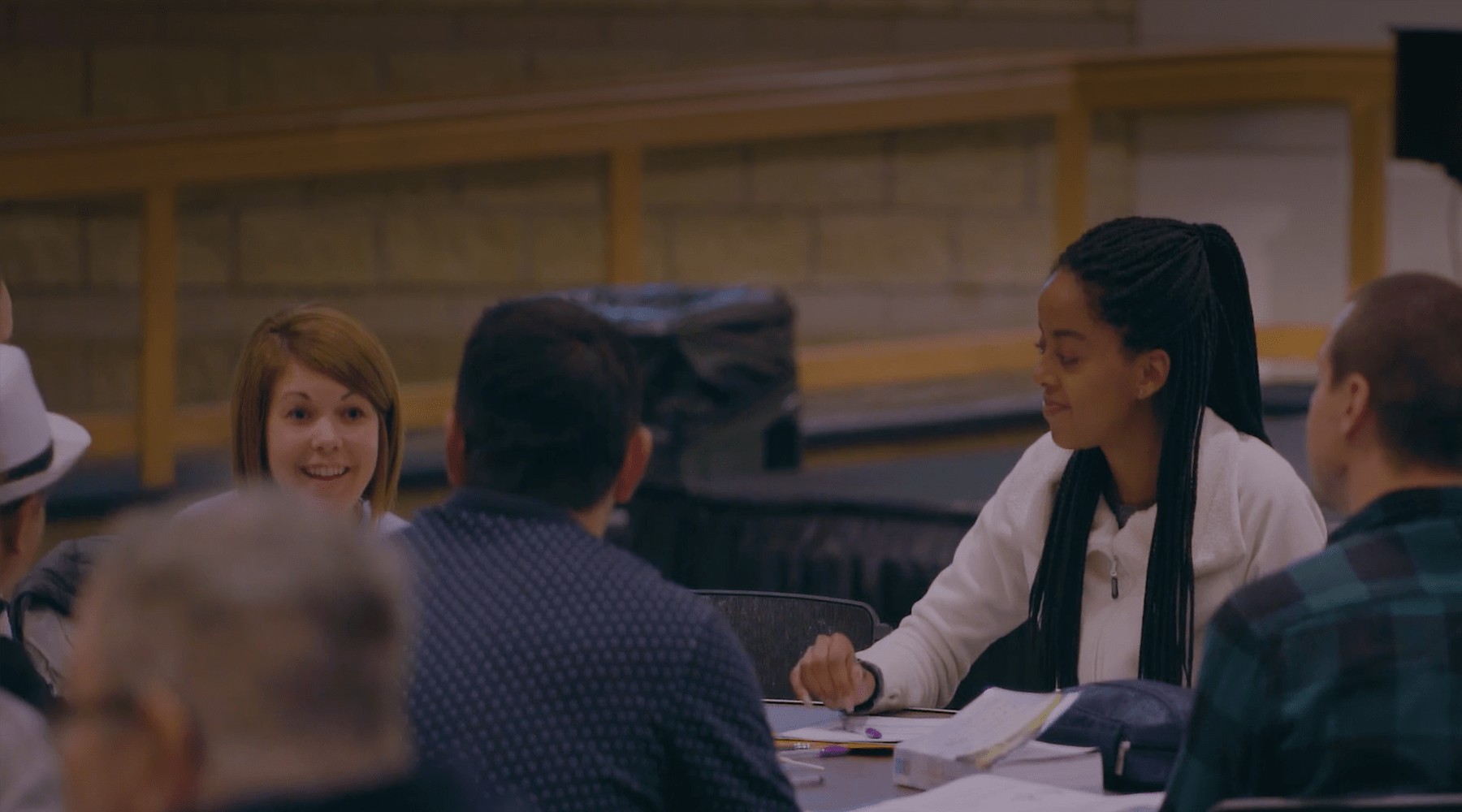 Alpha
Hosanna is launching Alpha groups this May! Join Alpha if you want to explore the meaning of life, who Jesus is, and how to connect faith to everyday life. These 11-week groups will launch the first week of May and meet on multiple days/times of the week. Alpha is run all around the globe, and everyone is welcome. Each talk looks at a different question around faith and is designed to create conversation. Sign up for more information and to get connected. If you have questions, contact Ali Isabell at .
Registration is closed, class currently in progress.
Hosanna Church large groups exist to help you get connected in a three-dimensional faith community. Three-dimensional communities focus on growing UP (relationship with God), IN (relationship with the family of God) and OUT (relationship with the world). Large groups meet regularly at all campuses and are designed to supplement your small group experience. Our large groups and bible studies meet throughout the year and cover a variety of topics. Opportunities are available for women, men, couples and co-ed groups.
Lakeville Campus Large Groups
Career Connections
Hosanna Career Connections is a four-week group experience that's designed to share the hope of Christ with job seekers and equip them to live into the fullness of who God created them to be. If your career has been disrupted or you're looking to disrupt it, the Career Connections volunteer team will help you prepare for landing your next job. Topics include: dealing with career disruption, personal branding, preparing your cover letter and resume, optimizing your LinkedIn profile, acing your interviews, negotiating the offer and committing to continual growth. Prayer support will also be offered.
The next class will take place July 12 - August 2
Thursday Evening Women's Bible Study
We will be starting our study on the New Testament in September, 2021. Check back in July to register!
Men's Group
DATES:
March 16/18 - August 24/26
WHEN:
Tuesday mornings 7-8:30 a.m. OR Thursday evenings 6:30-8:30 p.m.
WHERE:
Online via ZOOM with occasional in-person meetings
The Hosanna Men's Group is a community dedicated to empowering men of all ages to become the people God created them to be. Join Men's Large Group this spring and summer as we unpack the Parables of Jesus. Together, we will dig into scripture, learn about the symbolism and significance of over 40 parables, and apply the timeless lessons that Jesus taught to our lives today.
Women's Wednesday Bible Study
We will be starting our new study in September, 2021. Check back in July to register!
Mom's Group
We will be starting our new study in September, 2021. Check back in July to register!
Need Assistance Getting Connected?
Contact your group leader or the Adult Ministries Staff at your campus if you need assistance.
Shakopee Campus: