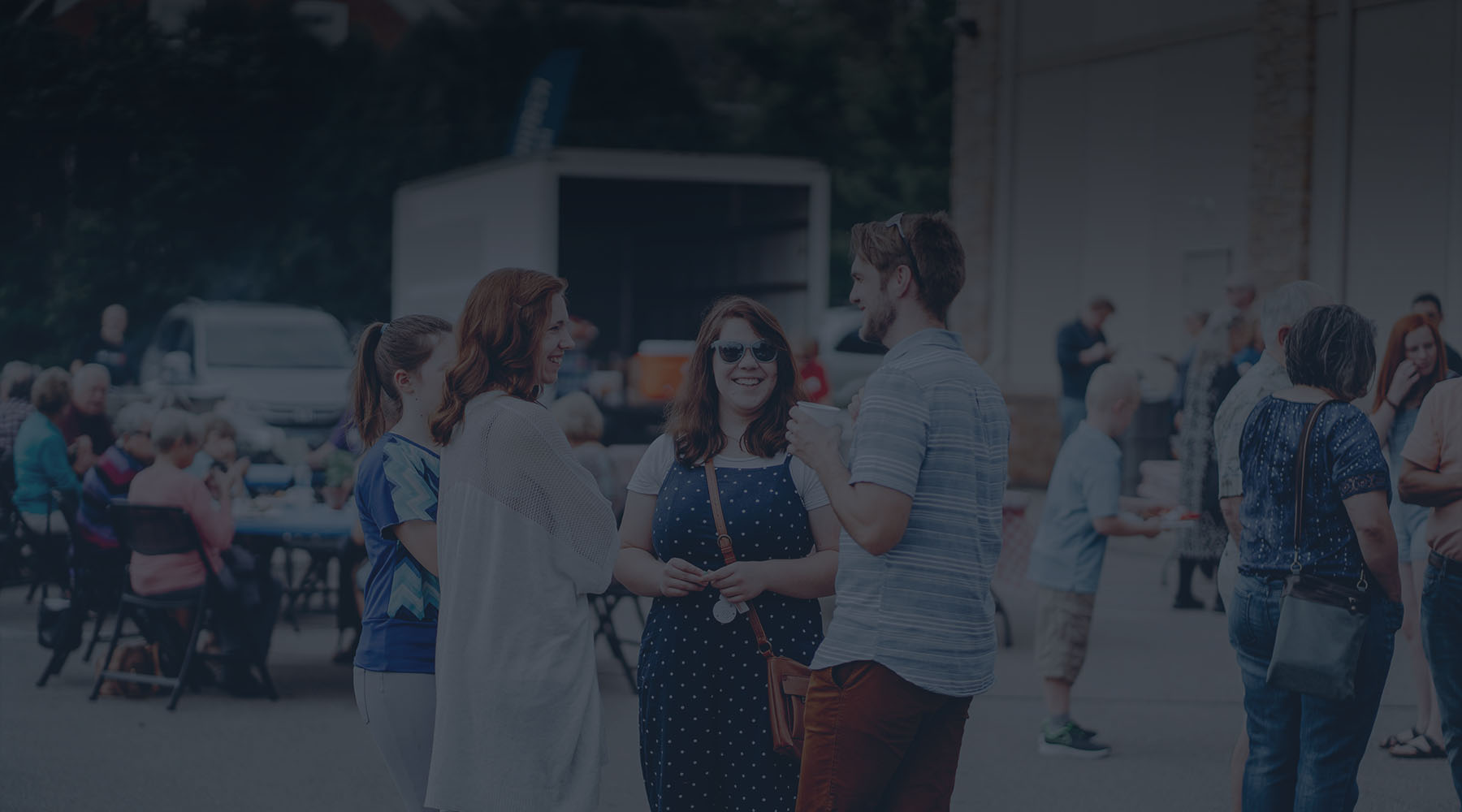 Christianity was never intended to be an individual sport. —Pastor Ryan Alexander
We were created for community and to grow in our faith and multiply the hope and heartbeat of Jesus, together.
We hope you will find a way to connect and grow here!
Community Groups
At Hosanna, we prioritize getting connected in a group to pursue Jesus together, build relationships, and make a difference where we live, work, study, and play.
We believe that the best place to grow as a disciple of Jesus is in a Community Group. They are smaller groups who meet regularly in homes, neighborhoods, and even online to grow in relationship with God and each other.
Each group is unique, from the study they choose to the dates they meet to who makes up the group, yet they are all focused on growing in UP, IN, and OUT discipleship and looking more like Jesus.
Need Assistance Getting Connected?
Contact the Adult Ministries Staff at your campus if you need assistance.
Lakeville Campus: Erik Poch - Associate Lakeville Campus Pastor -
Shakopee Campus: Teresa Cresap - Adult Ministries Pastor -
Rosemount Campus: Traci Kohls - Adult Ministries Director -
Northfield Campus: Carley Reinke - Adult Ministries Director -
Interested in Leading a Community Group?
Leading a community group can be a rewarding way to use your gifts as you gather with others, to pursue Jesus, build genuine relationships, and share the hope and heart of Jesus with others.
We are committed to providing all the training, support, and resources you will need through this process. Through RightNow Media, you would have access to thousands of free video resources, workbooks, and leader guides to help you lead your group.
New to RightNow Media? Request an invitation by emailing Liz at .
Need Help Getting Your Group Online?
These resources can help you get your group connected online using video conferencing platforms.
Large Groups
Men's Group
September 14 to November 18
Tuesdays 7:00 AM to 8:30 AM | The Fountains in Lakeville
OR
Thursdays 6:30 PM to 8:00 PM | Lakeville Campus
Join a community dedicated to empowering men of all ages to become the people God created them to be. This fall, we will take a look at 7 Challenges Men Encounter. Together, we will strive to look more like Jesus by rejecting passivity, accepting responsibility, leading courageously, loving unconditionally, living with integrity, serving humbly, and investing eternally.
Women's Evening Bible Study
September 16 to June 2
Thursdays 6:30 PM to 8:30 PM | Lakeville Campus
Want to read and study the whole New Testament alongside other women this year? Join us for an amazing journey through the New Testament as we study The Amazing Collection Book by Book together. We will begin with Matthew in September and conclude the year with Revelation using workbooks to guide us through each book of the New Testament. Our weekly meetings will include video teaching, discussion, fellowship, and prayer as well as several group serving opportunities.
Women's Morning Bible Study
September 15 to November 17 & January 12 to May 18
Wednesdays 9:30 AM to 11:30 AM | Lakeville Campus
NOTE: Childcare is provided
This fall, we will be studying Elijah by Priscilla Shirer, and discover how Elijah was a voice of truth during a national crisis and moral decline. Join us on our journey to Mount Carmel to encounter faith and fire where God will comfort you, strengthen you, encourage you, and prepare you for what lies ahead.
For our winter/spring session, we will study Better by Jen Wilkin, a study on the book of Hebrews. Join us in diving deep into how the new covenant is superior to the old and how Jesus Christ is the fulfillment of every promise.
MOMs Group
September 23 to November 18
Thursdays 9:30 AM to 11:30 AM OR 7:30 PM to 8:45 PM | Lakeville Campus
NOTE: Childcare is provided for the morning session.
Connect with other moms through our study of Free of Me by Sharon Hodde Miller. We will work to unveil insecurities and become equipped to focus on God and others instead of ourselves. Discover a purpose bigger than "project me" and experience freedom from the burden of self-focus. We hope you join us to experience Jesus through fellowship, our study, guest speakers, crafts, and outreach.