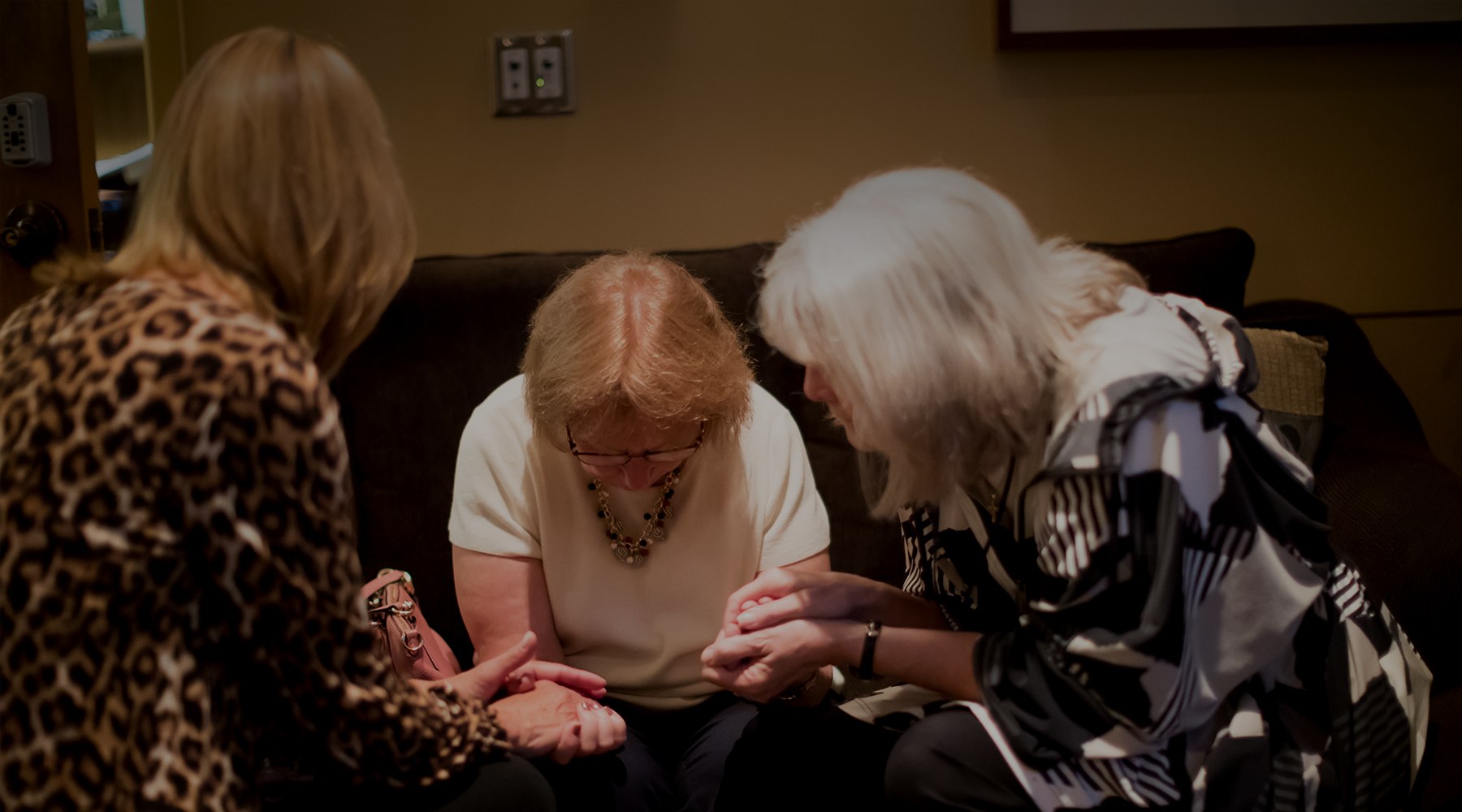 Schedule a Funeral/Memorial Service
Please call the Hosanna Church main line at 952.435.3332.
Available Venues
Depending on estimated attendance, availability, and family preference, you may choose one of the following spaces to hold the funeral service:
Lakeville Chapel which seats up to 350 people

Lakeville Prayer Room which seats up to 35 people

Lakeville Community Life Center which seats up to 450.

Lakeville Worship Center which seats up to 2300.

Northfield Worship Center which seats up to 300.

Rosemount Worship Center which seats up to 300.

Shakopee Worship Center which seats up to 400.
All of these spaces are accessible for a casket.
All of these venues are accessible to a casket. Contact Luanne Webber, Life Events Coordinator, at with questions.
Elements of a Funeral/Memorial Service
Prelude Music

Processional Music

Opening Prayer

Hymn or Song

Readings from Scripture (There is a list below)

Memories

Message

Prayers

Commendation

Benediction

Recessional/Postlude Music
Hosanna Church Can Provide the Following:
We have pastors, staff, and volunteers who can perform a funeral. A pastoral honorarium is $150.00.

Bulletins for the service to include the order of service, personal message, and Scripture at no charge.

Musicians, for a fee of $150.00 per musician/soloist.

Technical, Custodial, and funeral assistant support for a fee of $250.00.

There is no fee for any of the spaces that are used for a funeral.

Reception availability and options vary for each Hosanna campus.

Hosanna offers an opportunity for you to memorialize your loved one by adding their name to our Fountain Memorial Plaque. If you are interested, please contact our Life Events Coordinator at 952-892-9750.
Checklist to assist you in estimating the number of people who may attend the funeral/memorial service:
Family Members

Friends at church, school, college, etc.

Work Associates; past, present, clients

Organizations, social clubs, sports teams

Neighbors both past and present
Local Funeral Homes
Ballard-Sunder Funeral and Cremation, Shakopee 952-445-1202

Benson & Langehough Funeral Home and Cremation, Northfield 507-645-5123

Bierman Funeral Home and Crematory, Northfield 507-645-4153

Crescent Tide Funeral Home and Cremation, St. Paul 651-315-8214

McNearney-Schmidt Funeral and Cremation, Shakopee 952-445-2755

White Funeral Home and Cremation, Lakeville and South Metro 952-469-2723
Bible Passages
The following verses from the Bible can be used to comfort you and your family and can also be used during the service.
Ecclesiastes 3:1-8 ...for everything there is a season, a time to be born...
Joshua 1: 9 ...be strong and courageous… do not be frightened...
Job 19:22-27a ...for I know that my Redeemer lives…
Psalm 23 ...even though I walk through the darkest valley…
Psalm 27: 1, 4-5, 13 ...the Lord is my light and my salvation, whom shall I fear?
Psalm 42:1-5a ...why are you cast down, O my soul,... hope in God…
Psalm 46:1-7 ...God is our refuge and strength, a very present help in trouble...
Psalm 91 ...under his wings you will find refuge... my rock in whom I trust ...
Psalm 118 ...out of my distress I called on the Lord…
Psalm 121 ...I lift up my eyes to the hills - from where will my help come?
Psalm 130 ...I wait for the Lord, my soul waits, and in his word I hope...
Psalm 139:1-17, 23, 24 ...you have searched me and known me...
Isaiah 25:6-9 ...God will wipe away all tears from our eyes…
Isaiah 40:28-31 ...they shall run and not be weary... walk and not be faint...
Isaiah 43:1-3a ...when you pass through the waters, I will be with you…
Matthew 11:28-30 ...come to me,… all who are weary…
Mark 10: 13-16 ...let the little children come to me…do not stop them...
John 10:27-29 ...my sheep hear my voice; ... I give them eternal life...
John 11:25 ...I am the resurrection and the life…
John 14:1-6 ...Do not let your hearts be troubled…
Romans 8:31-35, 37-39 ...If God is for us…who is against us…
Romans 14:7-9 ...Lord of both the dead and the living...
1 Corinthians 15:51-57 ...we will not all die, but we will all be changed...
Philippians 3:20-21 ...our citizenship is in heaven...
Philippians 4:4-7 ...and the peace of God which passes all our understanding...
1 Peter 5:6-7, 10 ...Christ will restore, support, strengthen, and establish you...
1 John 3:1-2 ...see what love the Father has given us…Children of God...
Revelation 21:1-4 ...mourning and crying and pain will be no more...
Other contacts for that will need to be made
Social Security Office: 1-800-772-1213

Insurance Companies

Banks, Credit Cards, VA Admin if veteran, Pension Plan Admin

Post Office, Mortgage/Landlord Company, Phone Company and utilities.

It is helpful to get ten copies of the death certificate.
After the Funeral
Consider attending Grief Share near you. This is a journey where you'll experience a caring environment to support and guide you through your grief experience after the death of a loved one.